Sen. Bernie Sanders scored an easy win in the Nevada caucuses Saturday, giving him momentum going into California's Super Tuesday primary and putting him potentially on a path to the Democratic presidential nomination.
Sanders held a lead of roughly 2-1 in the popular vote in Nevada over former Vice President Joe Biden, in second place, with former South Bend, Ind., Mayor Pete Buttigieg in third as the caucus results were slowly tabulated.
Sanders was supported by a broad coalition of voters in the most racially and ethnically diverse state of the three that have voted. The Vermont senator was backed by 53% of Latinos, who make up roughly a third of Nevada's population, NBC News entrance polls indicated. The network's surveys showed him running second among African Americans to Biden and leading among whites, young voters and even moderates.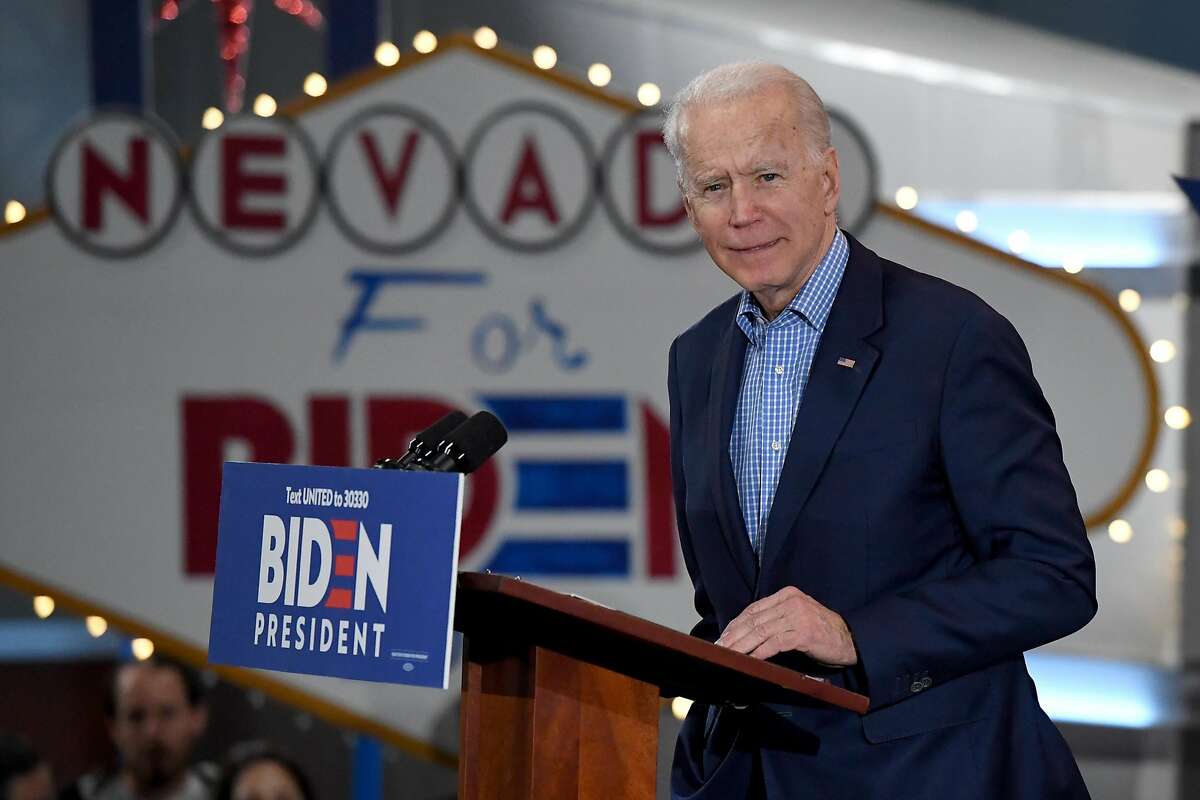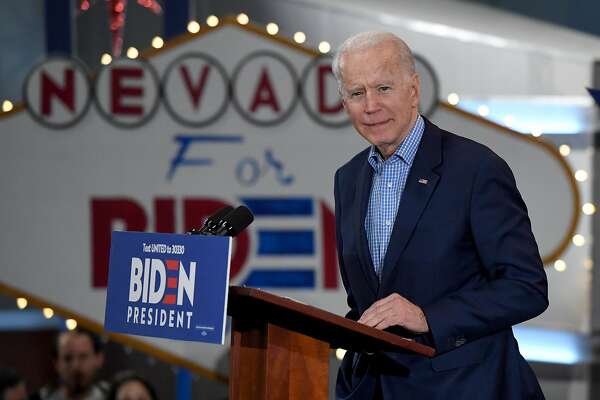 "He's got so much momentum in California — you see how many people of color he is organizing here," said Aimee Allison, an Oakland activist and founder of She the People, which focuses on issues affecting women of color. "His campaign learned a lot of lessons from (his run in) 2016, and they invested a lot in California this time. A lot of the other campaigns will be hard-pressed to catch up."
Speaking at a rally in San Antonio, Sanders said his campaign has "put together a multigenerational, multiracial coalition that is not just going to win in Nevada but sweep this country."
California's 416 pledged delegates up for grabs in the March 3 primary could be key to helping Sanders secure the party's nomination. But he will face one obstacle that wasn't present in Nevada, or in Iowa or New Hampshire, the other two early voting states where Sanders did well — Mike Bloomberg.
The former New York mayor is saturating the airwaves in the 14 states that vote on Super Tuesday, which include Texas, Virginia and Minnesota along with California. Bloomberg has spent $42 million on TV ads in California alone. He was not on the ballot in Nevada.
But if Sanders can replicate the Latino support he enjoyed in Nevada in California and Texas, "then you're not going to catch him," said Melissa Michelson, a professor of political science at Menlo College.
Sanders has pulled ahead in California, and is now the favorite of 32% of the state's likely Democratic primary voters, more than twice as many as his closest competitor, Biden (14%), according to a survey released last week by the nonpartisan Public Policy Institute of California. Bunched closed behind Biden are Bloomberg, Buttigieg and Massachusetts Sen. Elizabeth Warren, who was running fourth in Nevada.
Biden, the onetime front-runner for the nomination, faces an almost must-win situation in the next primary, in South Carolina on Saturday. Nevada was the third consecutive state where he finished far out of first place.
"The press is ready to declare people dead quickly," Biden told supporters in Las Vegas. "But we're alive, and we're coming back, and we're going to win."
Buttigieg's campaign was holding out hope for a second-place finish over Biden when all the votes were counted. In addressing supporters in Las Vegas, he painted Sanders as unelectable, saying the senator "believes in an inflexible, ideological revolution that leaves out most Democrats, not to mention most Americans."
Some other takeaways from Nevada:
Sanders' firewall: "It appears that a Latino firewall is emerging for Bernie Sanders," said Adrian Pantoja, a senior analyst with Latino Decisions, which has conducted extensive polling nationally.
Pantoja noted that Sanders used the same strategy in California that he did in Nevada: Organize in the Latino community early. He opened offices in Latino neighborhoods in east Los Angeles, the Inland Empire and the Central Valley in May, hired Latino campaign staff and built a strong ground game.
"Latinos want to see you and know that you're part of the community," Pantoja said. "You can't just run TV ads from a distance."
Bloomberg loved this: Sanders winning big and Biden finishing far behind was a dream scenario for Bloomberg. He expects Democrats who think Sanders is too far left will turn to him if they conclude Biden and the rest of the field are too weak.
Still, Bloomberg has to hope that the $500 million and counting that he has spent on advertising will erase memories of his horrendous debate debut last week.
The next debate is on Tuesday. Notably, Warren's post-caucus speech to supporters Saturday was aimed not at Sanders but at Bloomberg, whom she eviscerated on the stage last week.
If Bloomberg remains the main target at the next debate, "that will only help Bernie Sanders even more" in California, said Michelson, the Menlo College professor. "If he hadn't been the target in the last debate, maybe the other Democrats would have focused their attention on the front-runner."
Buttigieg not winning nonwhites: Nevada was a test of whether Buttigieg could win African American and Latino voters. Entrance polls show Buttigieg winning only 9% of the Latino vote and less than 7% of the black vote.
California isn't looking much more promising for Buttigieg, despite his strong showing in early states. Only 5% of likely Latino voters back him, according to the Public Policy Institute of California survey.
Biden fading: Biden kept reassuring supporters after miserable finishes in Iowa and New Hampshire — two predominantly white states — that he would perform better in diverse Nevada.
Dan Pfeiffer, a former communications chief under President Barack Obama, said Biden "has to win South Carolina going away. And that gives him a shot. No more than a shot."
Pfeiffer told The Chronicle's "It's All Political" podcast that while there is "a deep well of affection for Joe Biden in the Democratic Party, his campaign trail performance has been, many times, suboptimal."
"It's the states that have seen him the most who are deciding that he is not the most electable candidate, and that's a real problem," Pfeiffer said.
Warren's bad luck: Warren didn't get a bounce off her sharp debate performance Wednesday. Part of the reason: Nearly 75,000 Nevadans had voted during the early voting period that ended Tuesday.
"But at least she raised some money," said Allison, noting that Warren took in $14 million between the New Hampshire and Nevada contests.
BIG news: Since we first announced our goal to raise $7 million before the Nevada caucuses, we've raised more than $14 million—double our goal.

Thank you to every #WarrenDonor who pitched in to help build our campaign. Let's keep going! https://secure.actblue.com/donate/soc-7mil?refcode=soc-FR-team-tw-14mil-20200222-1 …

Donate Now

We can only do this together.

secure.actblue.com
Democratic enthusiasm: After a lackluster turnout in Iowa, Democrats were thrilled with what they saw in Nevada.
Nearly as many people voted during the four-day early voting period as did overall in 2016. And nearly 10,000 people registered as Democrats for the caucus, solidifying the party's dominance in voter registration in the former swing state.
But there was one ominous sign for the party: Fewer first-time voters cast ballots in Nevada than in 2016, continuing a pattern that was also present in Iowa and New Hampshire, according to NBC News entrance polls.
Please follow and like us: